This article is written by Missy Diaz
As a small business website or blog owner you most likely have a goal or three, and these goals most likely include an increased readership, business leads, more traffic, higher income or all of the above. Regardless of the end result, the methods you employ are what will vary and separate you from the fray.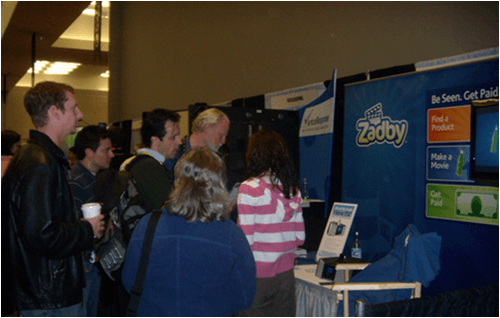 Image via (Flickr)
The methods to reach your online marketing ambitions consist of, but are not limited to the following; social media, SEO, email marketing and or mobile optimization. For the purposes of this article, we will focus on email marketing. Specifically, how to best use it as a website or blog owner to reach your business targets. Let's take a look at three good ways to use email marketing for your small business starting immediately.
1. Leads
One of the many ways that you can use email marketing as a small business owner is to garner leads. This is what many do and works quite well especially during busy times. You can set up special campaigns just for lead generation, such as during the Holidays. One such idea would involve creating a campaign that involves customers submitting Holiday photos, you would then create a contest out of it. Form of entry would be an email. People love taking photos and most importantly they love (sharing) photos. You could set it up on Pinterest, your blog or via your company newsletter. The possibilities really are endless; just keep it fun, interesting or captivating. And of course record and save all email addresses captured.
2. Niche Authority
Many service businesses make good use of their email newsletter by presenting themselves as the go to authority in their niche. They do this by providing not only pertinent information but also by showcasing great tips and advice on how to do things, how to use their products better, etc. They become the top resource in their respective niche and customers can't get enough. Your mileage might vary depending on your niche, but we bet the horse ranch that just about any industry or niche can make good use of this method. Your newsletter can become a "must read" item in my inbox or it can be just another disposable – you decide. How do you become an authority in your niche? Find out. Start by asking your clients what they want to learn more about, ask them in person or conduct surveys. Do online research on your clients or demographics and figure out what matters most – information wise – and then deliver it.
3. Referrals
Another easily overlooked idea by many small business owners is using email marketing as a referral source. Aside from the above you can create special campaigns whereby you ask your current or prospective customers to refer business your way. The trick is to provide an enticing incentive of some sort. This could be a free consultation, a percent off coupon or discount, a freebie product, trial review, etc. It has to be something quite good and enticing in order to incite action. If your offer is lackluster, it won't generate much excitement and or traction. Make it good, make it "a can't refuse" offer.
There have been numerous studies done that show email marketing is not going anywhere anytime soon, and is an expenditure many business owners plan to spend heavily on in the years to come. It nicely complements other online marketing methods such as social media and SEO, and if you wield it properly can net you many effective results. Try our tips above and get your email marketing on today.
Missy Diaz is a blogger in the trade show industry and during the day writes for Exhibit Deal Displays at night, she tries to put her trade show knowledge to good use by writing about the industry as often as she can. She's also quite active on social media and as such you can follow her on Twitter for more tips and updates.