Today I'm delighted to announce the release of WP Email Capture 3.3! This version adds two new features, both in the free version, as well as the Premium Version.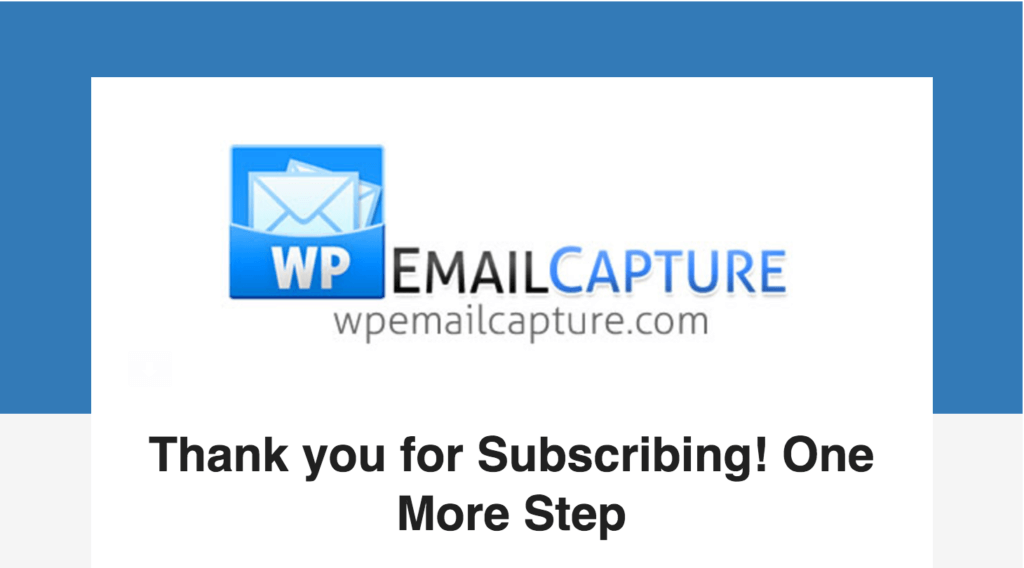 New Feature: HTML Emails!
You can now send emails as HTML emails. This will allow you to use links and simple formatting on your emails – even embed images from your site. This has been one of those features that has been requested many times, and now it is possible!
The premium version allows more complex HTML emails. You can introduce stylings and complex email templates in the premium version. This will help you increase signups as you can brand your emails however you wish, increasing trust.
New Feature: Headerless Emails
We recently discovered that if you use some email sending services such as Amazon SES, you could run into issues with multiple email headers being set. To aid delivery, WP Email Capture sets it's own headers, but some email sending services set their own. This can cause confusion.
To fix this, you can now disable headers in emails by a simple tickbox within WP Email Capture. If emails are not being sent, try ticking this to try and restore their visibility.
Other Bug Fixes
Two other bug fixes were fixed in this version:-
Got rid of a bug that occurred on activation/deactivation of the plugin, it produced an incorrect index naming error.
Added a charset on export of CSV (Props Ov3rfly)
The free version is still that – free. To download this, please click on the button below.
Click to download WP Email Capture Free
Upgrading to the premium version costs $49 for a year and entitles you to a year's support and updates. To receive said update, please click the link below.