Plugin Details

Author
Rhys Wynne
Price
$25.00
The Mandrill Integration for WP Email Capture integrates WP Email Capture with Mandrill, a service that offers reliable, secure and scaleable API for delivering mail to users. This plugin integrates with Mandrill, allowing you to send WP Email Capture emails through Mandrill, ensuring better email
Simply sign up to Mandrill, and add an API Key to the plugin, and you will ensure that WP Email Capture's emails go to their recipients. No more blocked emails, no more emails going into spam, just secure emails delivered to your users. More secure emails means more signups to your lists.
This plugin purchase includes one year of support and updates, and integrates with both the free and premium version of WP Email Capture.
Installation and Setup
Very simply, after installation, you should see a "Mandrill" menu pop up underneath the "WP Email Capture". Click on this and fill out the details below:-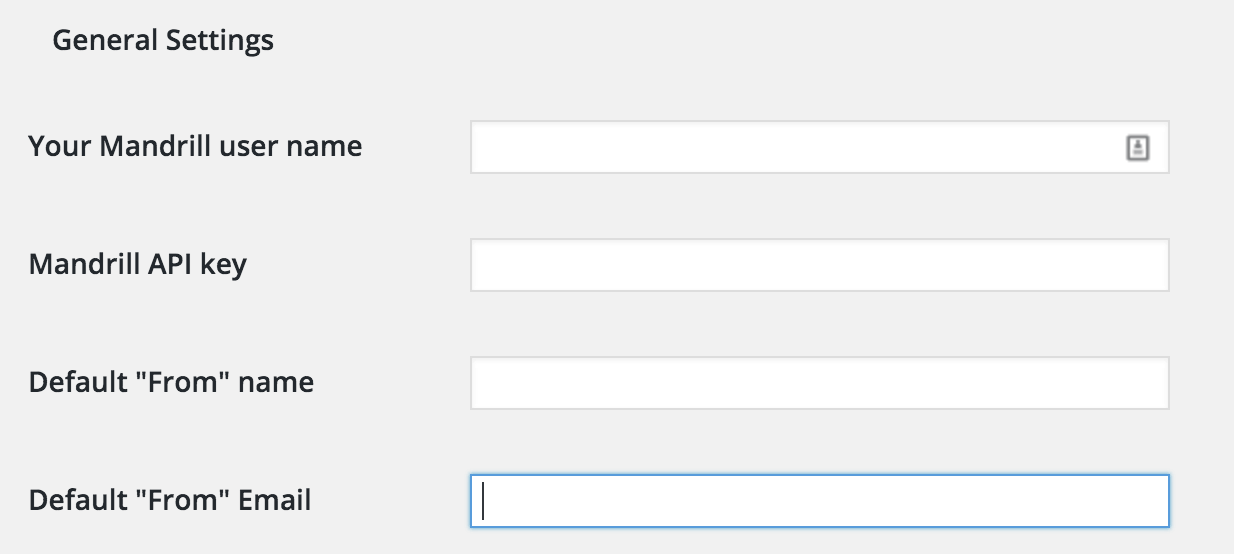 Your Mandrill user Name – this is your username from Mandrill.
Mandrill API Key – this is the API key from Mandrill.
Default "From" Name – This is your name you want to send your emails from.
Default "From" Email – This is the email you want to send your emails from.
And that's it!